At Home with Mami Ishioka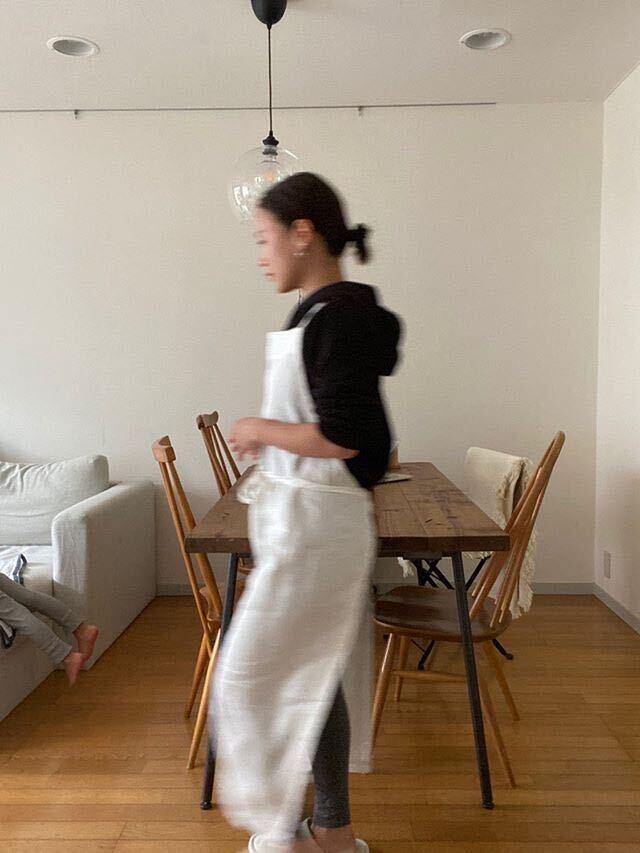 — Name
— Horoscope
— Self-care routine
I'm always wearing an apron at this time, dedicated to being a housewife. These days I always cook and think about my menu, that's also fun. I want to boost the immune system of my family, even just a little. For adults' rest, it's food with accompanying sake. I always look forward to that time of the day when I can open the cork!
— お家時間の過ごし方
お家時間の過ごし方 いまの生活の現状は 常にエプロン状態ですこの時だからもはや主婦という事に専念して 少しでも家族の免疫力を上げたいなーと
常にご飯作り、献立考える日々です。それもまたたのしい。
— Favorite products
These are the skincare products that feel healing at home.
・ Avenes Water
・ Curel
・ CNP Laboratory
・ DAMDAM
・ Dr. Jart
・ Paula BA
・ Vitamin C
— お家での癒しのスキンケア
アヴェンヌウォーター
・キュレル
・CNP
・DAMDAM
・ドクタージャルト
・ポーラBA
・ビタブリッドC 
— Favorite recipe
Japanese marinade of fried eggplant. The Japanese-style marinade, which is fried with eggplant and shishito and soaked in ginger sauce, is perfect as a companion to sake or a dish in breakfast.
— 揚げ茄子の和風マリネ
茄子とししとうを揚げて、生姜の効いたタレに漬け込んだ和風マリネは、お酒のお供や朝の一品にもってこいです。
— Favorite recipe
Mysterious egg - mix boiled egg with mayonnaise and yogurt, finely chopped dill, and add salt and pepper. This gives an impact to the usual salad!
— 謎の卵
ゆで卵にマヨネーズとヨーグルト、細かく刻んだディルと塩コショウを合わせます。いつものサラダにインパクトを!