Balcony Gardening at Home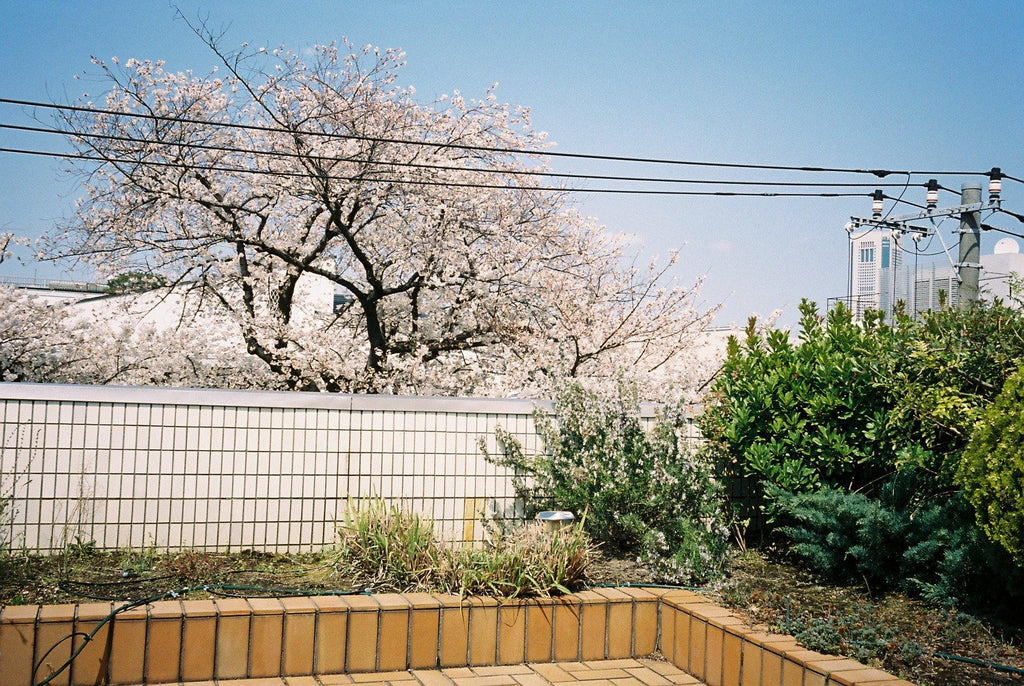 Life in Tokyo often means apartment living with a balcony or terrace to enjoy the outdoors. If you have access to one, may we suggest starting an edible garden?
東京では、アパートのバルコニーやテラスでアウトドアを楽しむこととがあります。 もしテラスやバルコニーがあるなら、食べることのできる植物を育てることをオススメします。
The act of growing your own plants can cultivate compassion for all things we interact with. It is grounding for those of us caught in the trappings of a fast-paced urban life, reconnecting us with the earth and giving us the pleasure to observe the regenerative quality of the natural world.
植物を育てるという行為は、すべてのものへの思いやりの心を育むことができます。 それは、めまぐるしい都市生活の中で、私たちが地球との繋がりを再び持ち、自然を観察する喜びを私たちに与えてくれます。
You may be surprised at the wide range of vegetables, herbs, perennials, flowers, and vines you can grow in containers of your choosing to fit any size of outdoor space. We asked garden designer Lily Polstein of Sustainable Landscapes L.A. to show us the basics of starting a garden of your own.
自分のバルコニーに合う大きさの植木鉢を選び、野菜、ハーブ、多年生植物、花やつるのある植物など、さまざまな植物を育てることができます。Sustainable Landscapes L.AのガーデンデザイナーLily Polstein氏に、自分の庭を始めるための基本を教えてもらいました。
植木鉢‐オンラインか地元のお店で準備してください。植木鉢は幅と深さが25センチ以上の物を選ぶこと。植木鉢の底に排水用の穴があるか確認してください。このようなセラミックの植木鉢が1つの例です。
そして植物!育てたいものを選んで。旬の野菜やハーブはよく育ちます。世話や水が最小限でいい花や多肉植物を選ぶこともできます。
3つ目に準備するものは土!植木鉢の上から3センチほど下まで、優しく有機の土を植木鉢に入れます。
4つ目は植物!スコップや手を使って穴を掘ってください。穴は根っこの長さより3センチ以上深く掘ってください。
穴の真ん中に植物を入れてください
苗の周りの土を優しく押して、少しの土を表面に加えます。
5つ目は水やりです!葉にあげるのではなく土を潤すようにしてください。植物はそれぞれ必要とする水の量が異なるので、水やりのスケジュールを決めてください。
植物が育つ様子を見ることができます。
美しいホームガーデンを楽しんで。