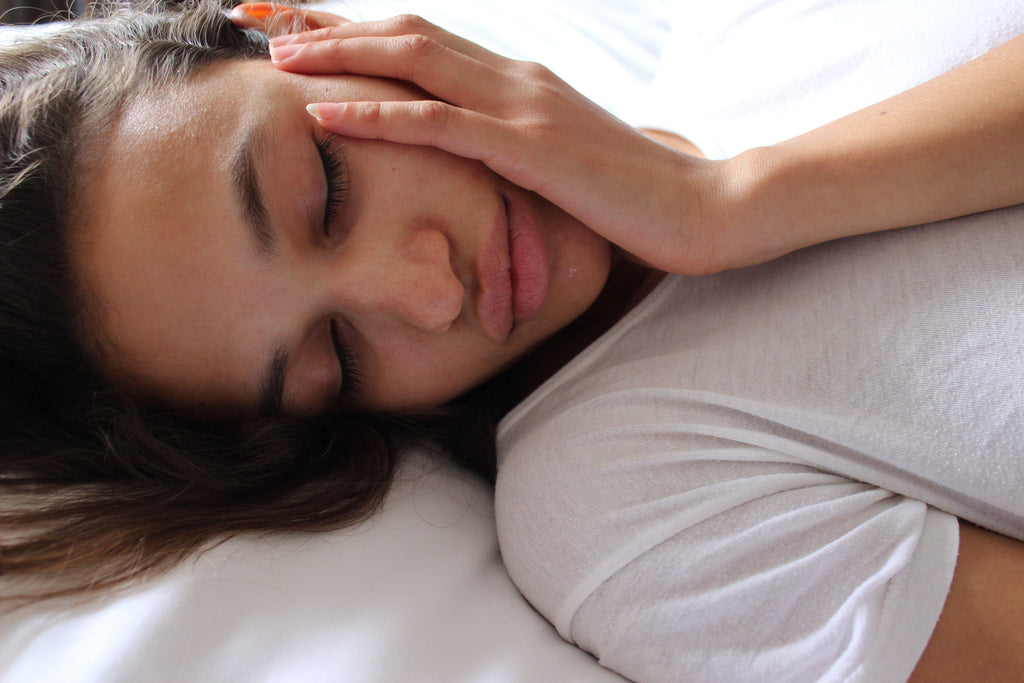 There's a name for plumped-up, velvety-smooth skin: mochi hada. It means rice-cake skin, a reference to the Japanese confectionery that are soft and plump. 
To achieve this, a combination of thorough cleansing and intense hydration is important.
This ritual is a blend of two of our most loved products: the refreshing Paradisi Mist Hydrating Essence and deeply soothing Magic Drops Balancing Oil Serum.
Go in with whatever your skin is actively needing most on the day.
ふっくらとしたビロードのようななめらかな肌は、もち肌と呼ばれます。 やわらかく、弾力のある日本のお餅のような肌を意味します。
もち肌のためには、しっかりと落とすことと、潤いを補給することが大切です。
もち肌の習慣には、軽やかなパラディシミストハイドレーティングエッセンスと深い潤いを与えるマジックドロップスオイルセラムをおすすめします。
肌がその日に必要としているものを導きます。
Feeling sensitive, irritated, or dehydrated? On clean skin, mist generously with Paradisi Mist Hydrating Essence.
Feeling congested, imbalanced, or noticing more prominent lines today? Spritz on a cotton pad or infuse a steam towel with the Essence to help skin absorb the product better. Breathe in deeply, the scent of spicy cardamom will gently lift your mood.
敏感、すっきりしない、または乾燥を感じていませんか? 清潔な肌に、パラディシミストハイドレーティングエッセンスをたっぷりと吹きかけます。
今日の肌はどんな状態ですか?コットンを使ったり、スチームタオルをしてからエッセンスを肌にのせ、いつも以上に潤いを届けましょう。そして、 深く息を吸うと、スパイシーなカルダモンの香りがやさしく気分を盛り上げます。
For maximum efficacy, massage a few drops of Magic Drops Balancing Oil Serum immediately after the Essence to create multi-layered hydration. Continue to massage for at least a minute to activate your skin's chi.
おすすめはエッセンスの後に、潤いの層をつくるマジックドロップスバランシングオイルセラムをマッサージしながら肌にのせていくこと。1分間ほどマッサージを続けると、肌が活き活きとしてきます。
Breathe, breathe, breathe, massaging all the way down the neck, throat, and chest so everything flows beautifully. 
息を吸って、息を吐いて、首からデコルテ、胸の方までマッサージをすると、すべてが美しく流れていきます。
最後にミストをふと吹き、よりよい一日になりますように!
Photographed by Felix Ruiz Diez