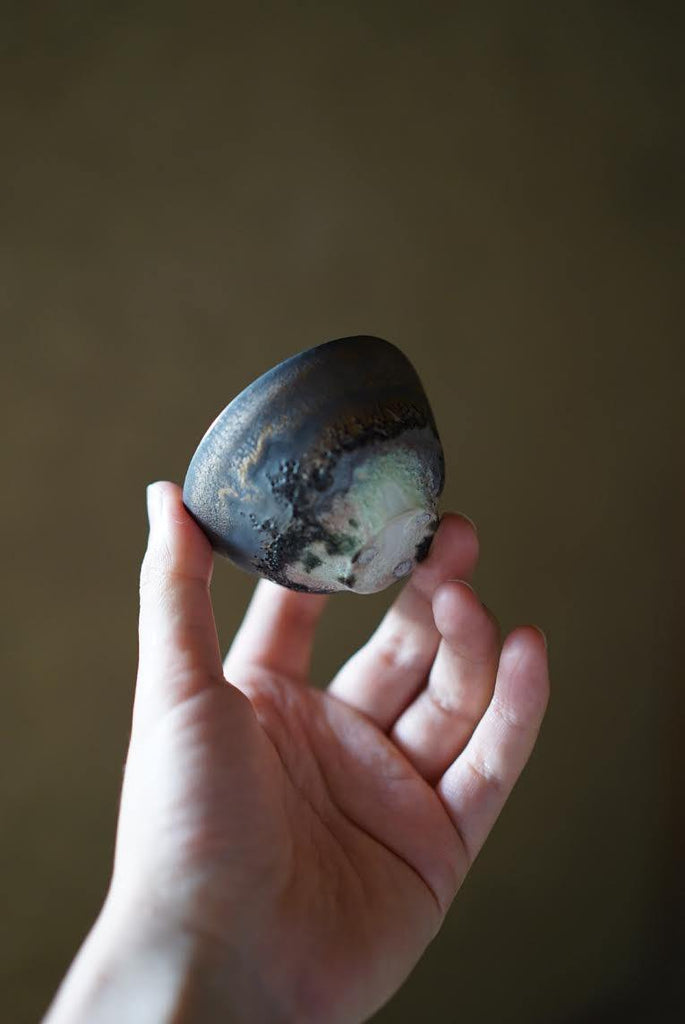 At a time when interest in handmade artisanal products is growing as a response to the impersonal (and at times, arguably exploitative) culture of mass production, we feel grateful to call Japan home where the country's artisans are on an endless pursuit of perfection in their inherited craft.
In Kyoto, we visited gallerist Take san's beautiful space, a tatami-covered old house punctuated by exposed raw beams, natural light, and exquisitely handcrafted pieces from artists curated by tonoto. Here, he talks about finding beauty in everyday life and his favorite places in Kyoto.
京都では、美しい空間、梁、自然光、そしてトノトの武さんによって集められたアーティストの精巧な手作りの作品が飾られた、畳の古い家を訪れました。 ここでは、日常の美しさや京都のお気に入りの場所を見つけることについて語っています。
大量生産という人間味のない(そして時には搾取的な)文化に対して職人手作りの製品への関心が高まっている現在、私達は、受け継いだ工芸品に果てしなく完璧を追及する職人がいる日本を故郷と呼べる事に喜びを感じます。
Before 2015, I worked in design at a design office, but as a hobby, I often bought pieces from a shop called Utsuwa Note in Saitama prefecture. There was a bowl with a rich texture that looked like a jewel even though it was made of soil. When Utsuwa Note opened a Tokyo branch, I went from being a regular customer to their branch manager in 2016, and began to be fully involved in this industry. After a year and a half, I opened my own gallery in Kyoto.
2015年以前は設計事務所でデザインの仕事をしていましたが、趣味でうつわノートという埼玉県にあるギャラリーに足繁く通いうつわを購入していました。豊かなマチエールを持ったうつわは、土塊でありながら宝石のように見え、魅了されました。当時うつわノートが東京支店を出店するという話があり、常連だったことから支店長をやってみないかと打診頂き、2016年にうつわノートの東京店長になりこの業界に本格的に関わり始めます。そして1年半の業務の後独立して自分のギャラリーを京都に持ちます。
I would like to propose beauty that we can be in contact with in everyday life. Most galleries are housed in an inorganic white cube glass case which is more about 'worshipping' beautiful objects than living a life together. I chose an old folk house because I wanted to pursue the beauty of harmony overflowing with texture and style while being reminiscent of the goodness of ancient Japan.
生活の中で接することの出来る美しさを提案したいと思っています。西洋的なギャラリーは無機質なホワイトキューブのガラスケースの中にあり、生活を共にするというよりは崇めるものという認識です。その対極、素材感と様式溢れる中で調和する美しさ、日本古来の良さを追求したかった為、古民家を選びました。
We are involved with many artists, but Wei Chen, a teapot maker in Keitokuthin, and Mikiko Kayama, a calligrapher, are two people who were particularly deeply involved last year.
多数のアーティストと関わりがありますが、景徳鎮の急須作家のウェイ・チェンさん、書家の加山幹子さんは昨年特に関わりが深かった2名です。
Rather than being a standalone craft item, I think that any item can exert its potential depending on the situation such as the style of the meal.
工芸品は単体で成立するというよりは、どんなアイテムも食事のスタイル等のシュチュエーションによってそのポテンシャルを発揮出来るものだと考えています。 
In Kyoto, some of my restaurant recommendations are Godanmiyazawa and Jikimiyazawa where you can have a wonderful Japanese experience and Kuroa, a bakery near Tonoto.
素晴らしい和食体験が出来るお店として、ごだん宮ざわ、じき宮ざわ。トノトからほど近いハード系パン屋のクロア。