At Home with Katy O' Kane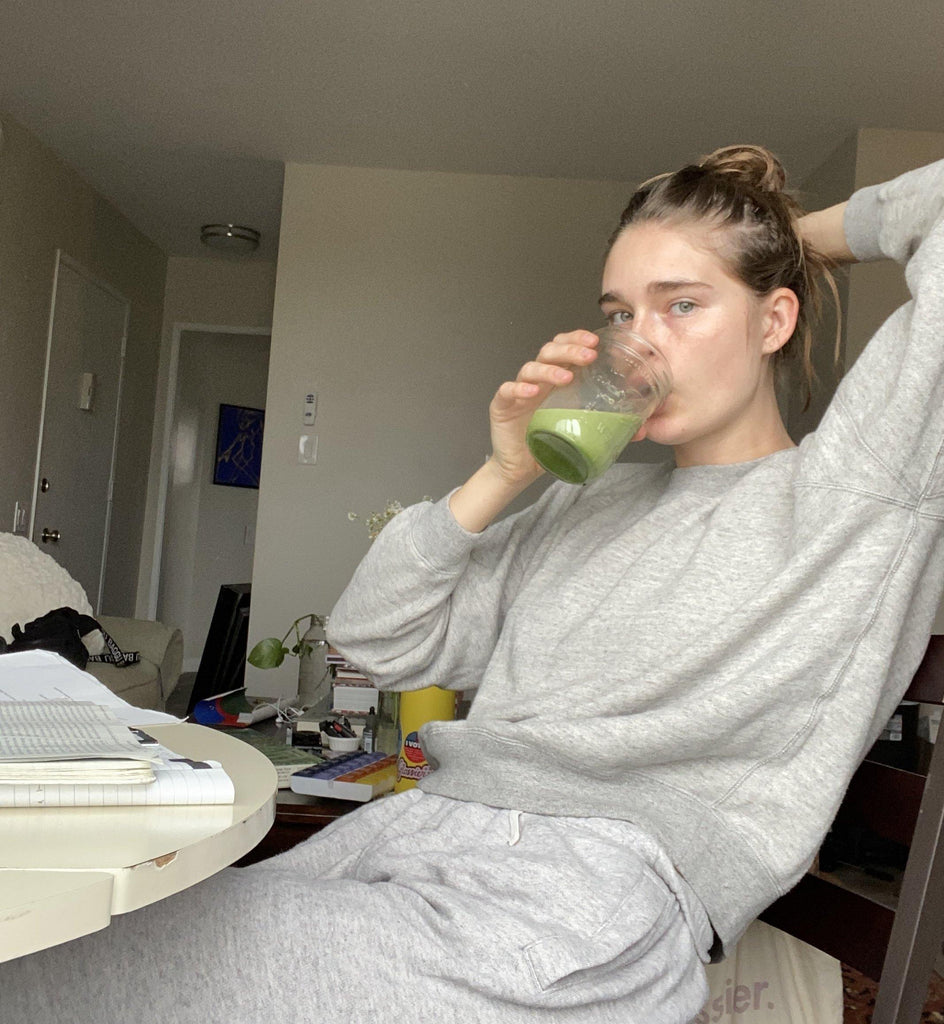 — Name
— Horoscope
—  Self-isolation routine
Guitar playing, songwriting, painting, 15-minute workouts, face masks like my DAMDAM mud mask is everything! I'm eating well so that I can keep my immune system strong.
—  お家時間の過ごし方
ギターを弾き、作曲をし、15分のワークアウト、DAMDAMのような泥のマスクをします!免疫力を高めるようなものを食べるようにしています!
—  On my bedside table
Byredo Mojave Ghost perfume – I still gotta smell good staying home even if it's just for me ;)
Leigh Miller Brass Mini Bubble Hoops
Great Bear Wax Co. candle in the scent Tobacco Bay – smells like actual heaven on earth in your home
Let Us Compare Mythologies by Leonard Cohen
The Body Keeps The Score by Bessel Van Der Kolk
—  Favorite recipes
Macha latte with oat milk (EXTRA HOT!!) I love things piping hot, don't ask my why, all my friends think I'm strange because of it but they've learned to respect it!
—  お気に入りのレシピ
オートミルクを使った抹茶ラテ(熱々の!)熱いものが喉を通るのが好き!なぜかは聞かないで。友達はわたしのことをおかしいと思っているけど、今はすごいと思っているみたい!
—  Favorite recipes
Nutrient-dense bowl with loads of sweet potatoes, mushrooms, cauliflower, arugula, spinach, cilantro, with a miso ginger dressing. YUMMM!
—  お気に入りのレシピ
栄養たっぷりのサラダボウル
サツマイモ・マッシュルーム・カリフラワー・ルッコラ・ほうれん草・コリアンダーに生姜味噌のドレッシングをかけて。おいしい!!
—  TV and book recommendations
'Better Things' on Hulu – I laugh to myself all day and I don't even care because I don't think Pamela Adlon would care either!
I get the New Yorker magazine so I enjoy my matcha while reading.